PORTFOLIO OF
ICON DESIGNS
Please scroll down to see many examples of icons — used in web and print — created by Nancy Wirsig McClure.
See also Nancy's web designs for examples of navigation graphics.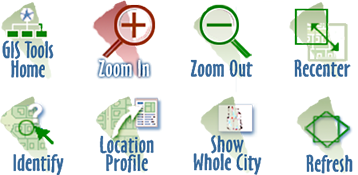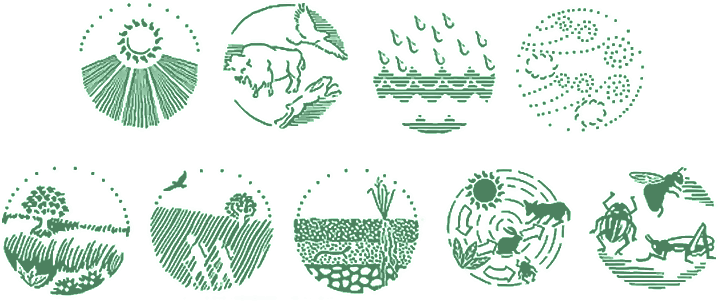 Icons for environmental topics,
used in exhibits in an environmental education center.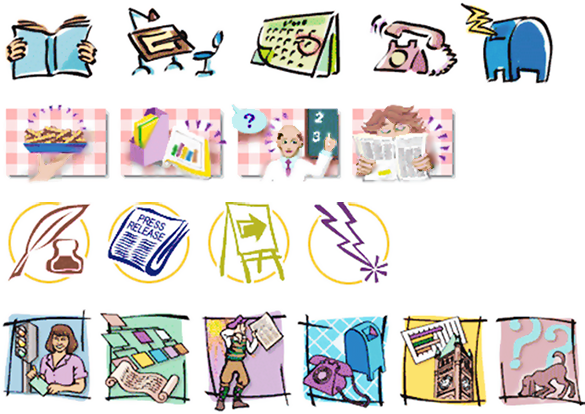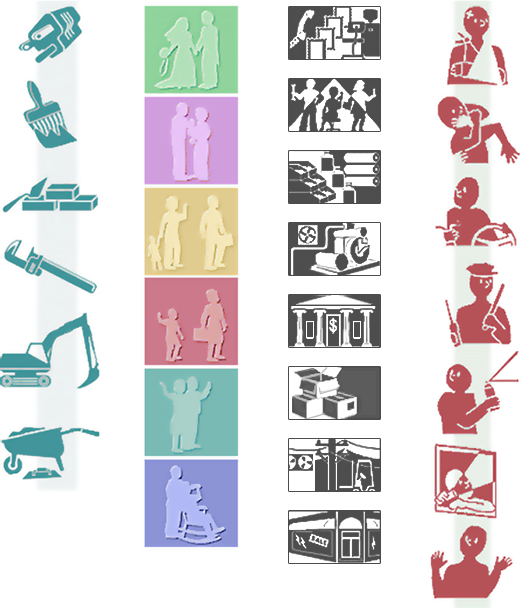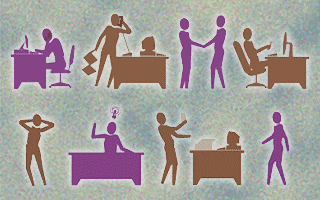 Icons for the experiences of office workers.
An advantage to using stylized figures is that they don't imply any specific race, gender, size, etc.